See video above on how I prepare to answer your important economic questions.
"It was a chain of events that the Ph.D.s at the Fed had failed to foresee [why banks failed in unison]...A person inside the Federal Reserve system, speaking on condition of anonymity because of the sensitivity of the topic, says the Fed can't compete with banks and universities for top financial academics." Bloomberg Businessweek, September 3 - September 9, 2012, pp.13-14.
"After conducting a survey of 1,000 predictions made by panelists on the TV show THE MCLAUGHLIN GROUP, Silver concluded that so-called experts display as much acumen as 'a barbershop quartet'. The pundits, he says, were no better than a coin flip." FAST COMPANY, October 2012, p. 34.
click image
ECONOMIC QUESTION: What do you think about the SUPER COMMITTEE?
STROLLER ECONOMICS DOCTOR ANSWER: Their academic credentials surpassed their economic abilities, making them SUPER STUPID. Going after universities that don't pay taxes on unrelated business income meant an extra $1 trillion for the US. For example, Harvard owns a hotel and charge $300+ a night but pay no taxes on that business....Harvard is not in the hotel business.
Copyright © 2011-2023Primordial Soup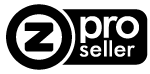 STROLLER ECONOMICS merch at ZAZZLE: